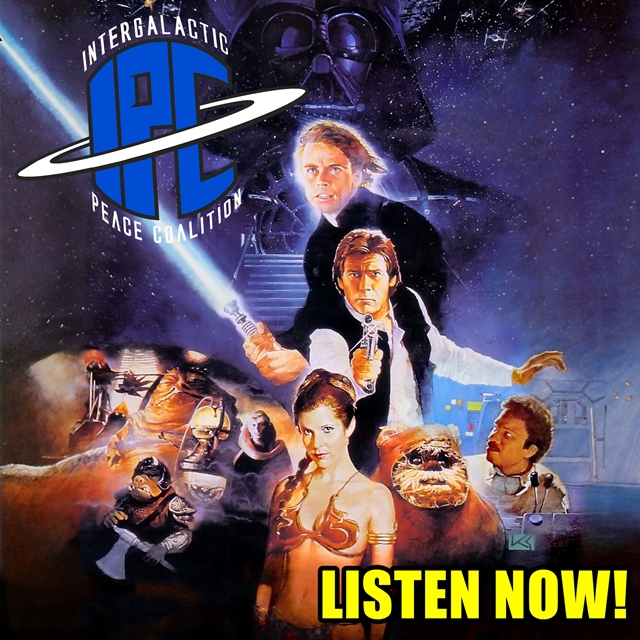 On this episode Jake and Ben continue their countdown to Star Wars: Episode IX - The Rise Of Skywalker with another Star Wars film discussion! This time they explore sixth episode in the Skywalker saga, Return Of The Jedi. They break down their favorite moments, characters, and lines and discuss everything from the biggest action beats to the most emotional scenes. The they also touch on the importance and impact Return Of The Jedi has made and how it changed the Star Wars saga forever. In addition, the guys also break down the brand new trailer for the first ever live-action Star Wars series The Mandalorian. Listen for all that and more!

IPC On Demand - Podbean | iTunes | Google Play | CastBox
Listen Live Every Friday Night At 10:00pm ET On Channel 1138!
Support The Show - Become a Patron, Get Cool Exclusives | Buy IPC Swag!
Follow Us: