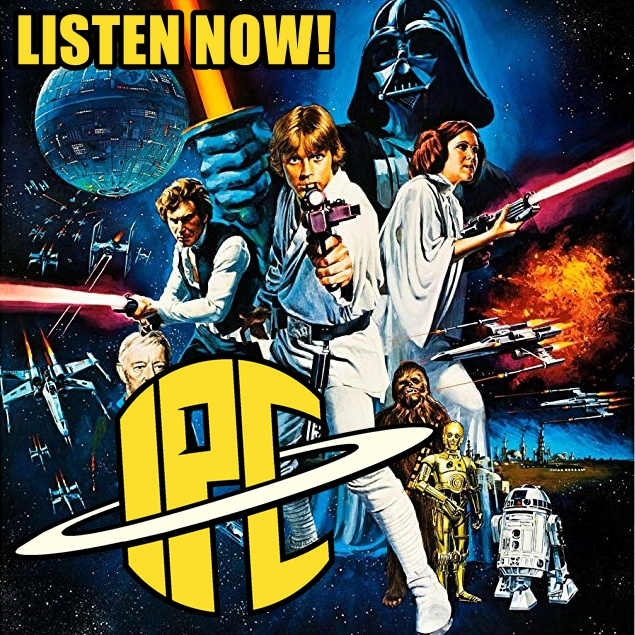 n their newest endeavour into that Galaxy far, far away in the lead up to The Rise Of Skywalker, Zac, Ben and Jake revisit the film that started it all; Star Wars: Episode IV - A New Hope. They share favorite moments, characters and memories of this classic blockbuster and touch on its impact on the world 42 years later. They also swap some fun facts about the film and its creation, blowing some minds in the process. They also take a look back at the unfortunate "Star Wars Vs Star Trek" debate to examine how each franchise is unique, and also influenced one another. Plus, Zac channels his inner Darth Vader, Ben goes into full conspiracy mode, and they all finish it off by revealing some new details about the #BBQWatch TV pilot they've been writing. Listen for all that and more.

IPC On Demand - Podbean | iTunes | Google Play | CastBox
Listen Live Every Friday Night At 10:00pm ET On Channel 1138!
Support The Show - Become a Patron, Get Cool Exclusives | Buy IPC Swag!

Follow Us: