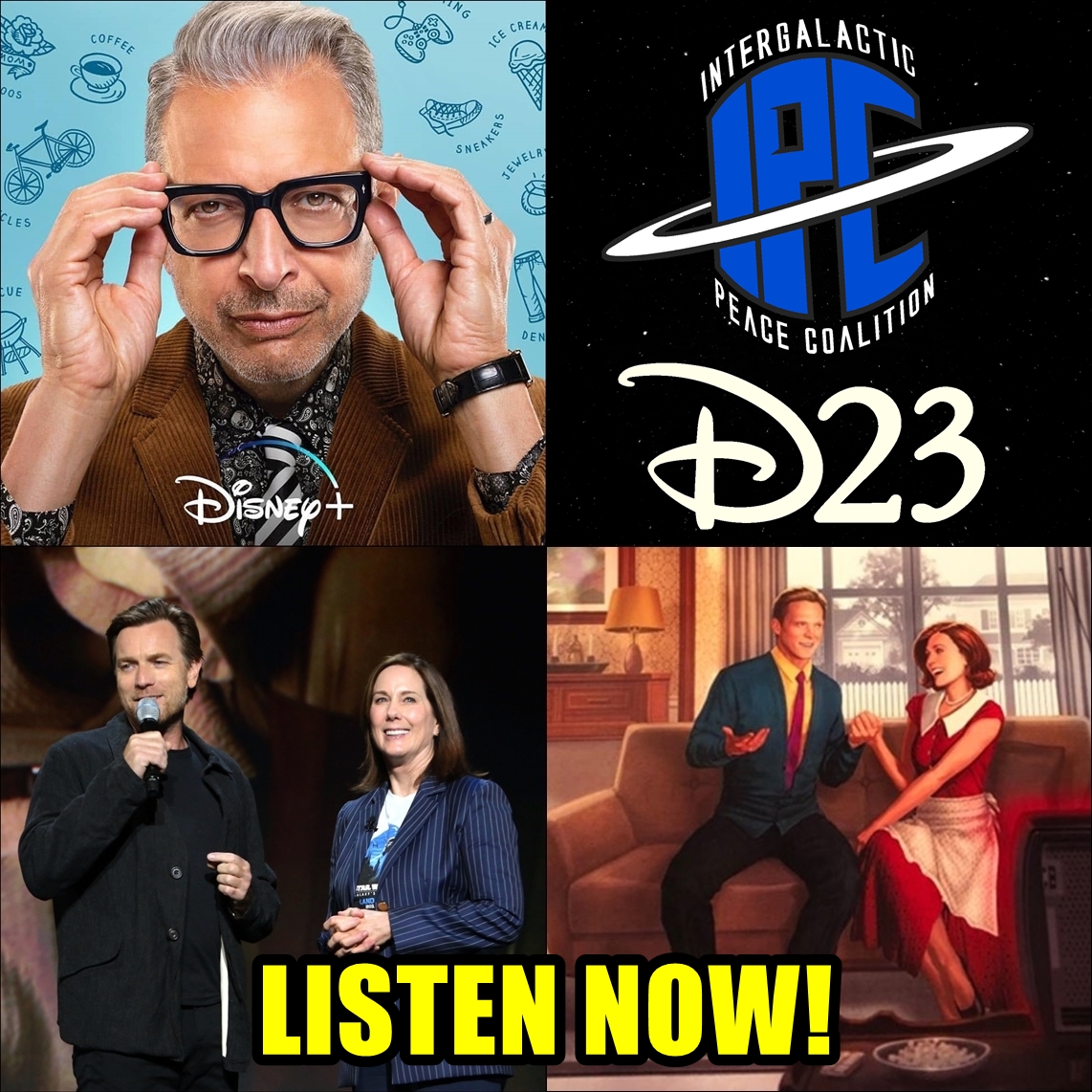 On this episode Ben and Jake take some time out to recap everything that was recently revealed at Disney's D23 Expo! They share their thoughts on the massive Star Wars news, including a new teaser for The Rise Of Skywalker, a trailer for The Mandalorian, and the stunning announcement that Ewan McGregor is returning as Obi-Wan Kenobi. Switching gears to Marvel, they break down some of the big news from the Disney+ series The Falcon And The Winter Soldier and WandaVision, as well as the announcement of three new exciting series. Furthermore, they touch on what's coming up for Pixar and Walt Disney Animation, as well as some of the live-action films Disney is cooking up. Don't miss this episode!
Discussed in this episode:
IPC On Demand - Podbean | iTunes | Google Play | CastBox
Listen Live Every Friday Night At 10:00pm ET On Channel 1138!
Support The Show - Become a Patron, Get Cool Exclusives | Buy IPC Swag!

Follow Us: