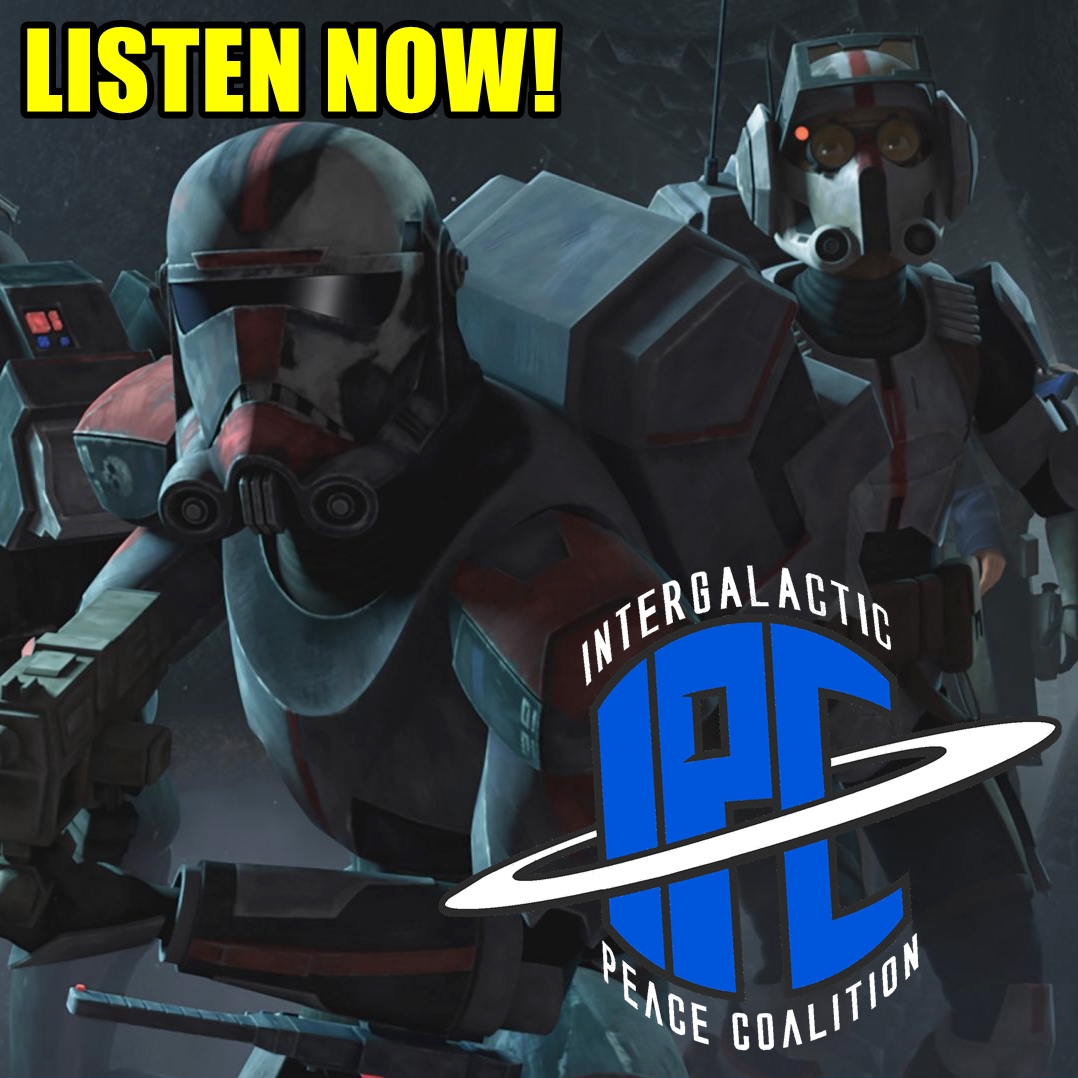 On this special episode Jake Damon returns after a long hiatus to join Zac and Ben for a discussion on the first new episode arc from Star Wars: The Clone Wars, "The Bad Batch". The touch on their history with the recently revitalized series and quickly dive into discuss the four new episodes "The Bad Batch", "A Distant Echo", "On The Wings Of Keeradaks", and "Unfinished Business". They share their overall impressions, favorite moments, and more. The guys also compare the previously released unfinished story reel versions of the episodes to newly released finished versions. Listen for all that and much more!
IPC On Demand - Podbean | iTunes | Google Play | CastBox
Listen Live Every Friday Night At 10:00pm ET On Channel 1138!
Support The Show - Become a Patron, Get Cool Exclusives | Buy IPC Swag!

Follow Us: