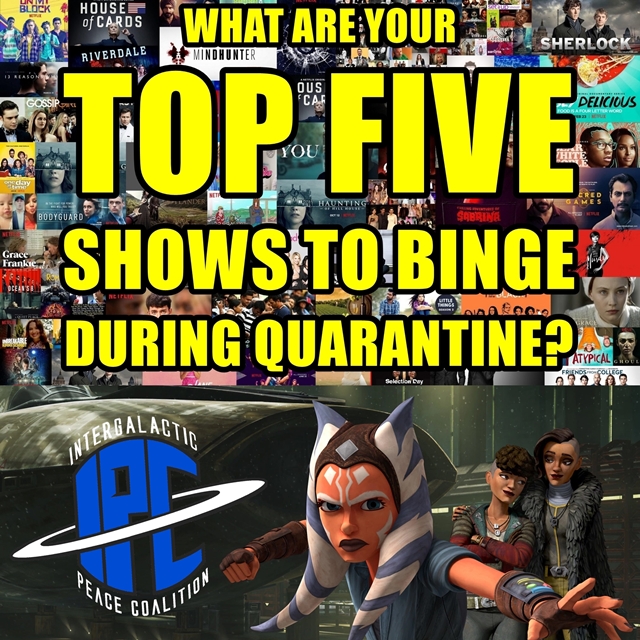 This time around Zac and Ben manage to squeeze two massive topics into one epic episode! First, they present a special Peacekeeper exclusive Top Five segment, asking the big question: "What Are Your Top Five Shows To Binge During Quarantine?" With everyone stuck indoors for the foreseeable future, the guys discuss which TV shows are the most bingeable during this unprecedented time. They also read off a collection of wonderful lists sent in by loyal listeners and patrons. Later, they dive into discussing the most recently finished episode arc from Star Wars: The Clone Wars which focused heavily on Ahsoka Tano. Zac and Ben share their thoughts on the new episodes and the big reveals that set up the series finale. Listen for all of that and much more!

IPC On Demand - Podbean | iTunes | Google Play | CastBox
Listen Live Every Friday Night At 10:00pm ET On Channel 1138!
Support The Show - Become a Patron, Get Cool Exclusives | Buy IPC Swag!

Follow Us: