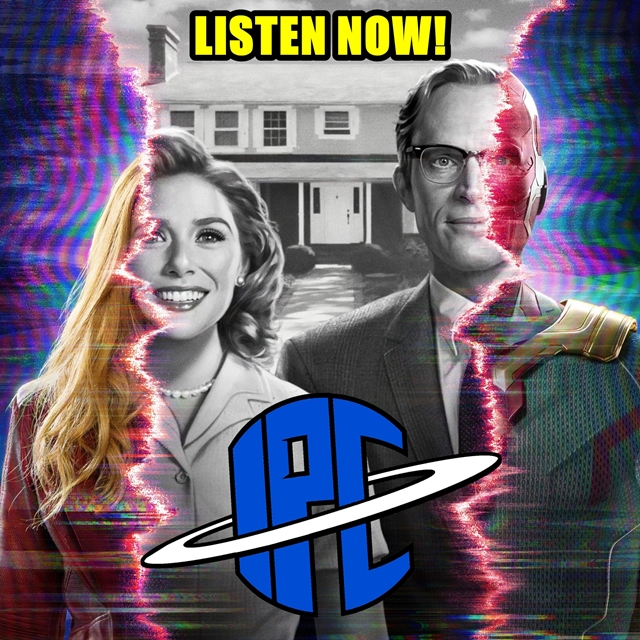 On this episode Zac and Ben sit down to discuss WandaVision immediately after it concluded. They look back on all nine episodes of the groundbreaking series and reveal what they loved, and also what they didn't love about them. Those include the massive "Scarlet Witch" reveal, Vision and his white Doppelgänger, the return of Jimmy Woo and Darcy Lewis, and the introduction of a superpowered Monica Rambeau. They also touch on the inclusion of the Darkhold, the various sitcom homages, and, of course, ♫ "It was Agatha all along!" ♫ They also debate their complicated feelings on the series finale, especially a certain disappointing reveal. Plus, later Ben shares his thoughts on the new DC series Superman & Lois and describes a BBQ themed scene for #BBQWatch. Listen for all that and much more!
IPC On Demand - Podbean | iTunes | Google Play | CastBox
Listen Live Every Friday Night At 10:00pm ET On Channel 1138!
Support The Show - Become a Patron, Get Cool Exclusives | Buy IPC Swag!
Follow Us: