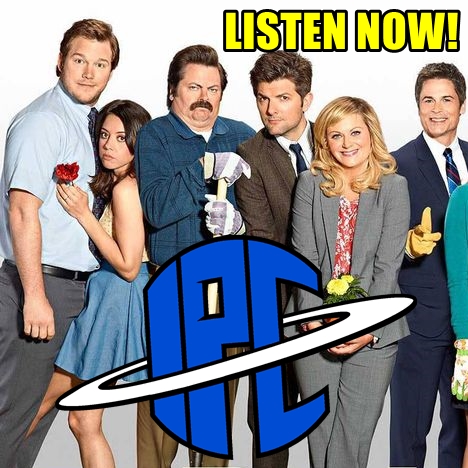 On this special episode Jake, Zac and Ben help soothe their quarantine fever by hosting a Netflix Watch Party! After leaving it you, the listeners, to vote on what they should watch, the results are in! A rousing majority picked Parks and Recreation and the guys sat down to enjoy several episodes of the beloved comedy. While Zac and Jake share their favorite memories of the series, Ben provides his first impressions having never seen it before. Furthermore, they list off all the movies that have been delayed due to the COVID-19 virus, and Ben shares a crazy and delicious Olive Garden story for #BBQWatch. And for the final segment of the night, they invite longtime friend and listener George Rivera onto the program to pay respects to his late wife Diana.
Episodes Watched:
Parks And Recreation
2.23 - The Master Plan
3.2 - Flu Season
3.13 - The Fight 
4.6 - End of the World
4.11 - The Comeback Kid
5.15 - Correspondents' Lunch
IPC On Demand - Podbean | iTunes | Google Play | CastBox
Listen Live Every Friday Night At 10:00pm ET On Channel 1138!
Support The Show - Become a Patron, Get Cool Exclusives | Buy IPC Swag!
Follow Us: