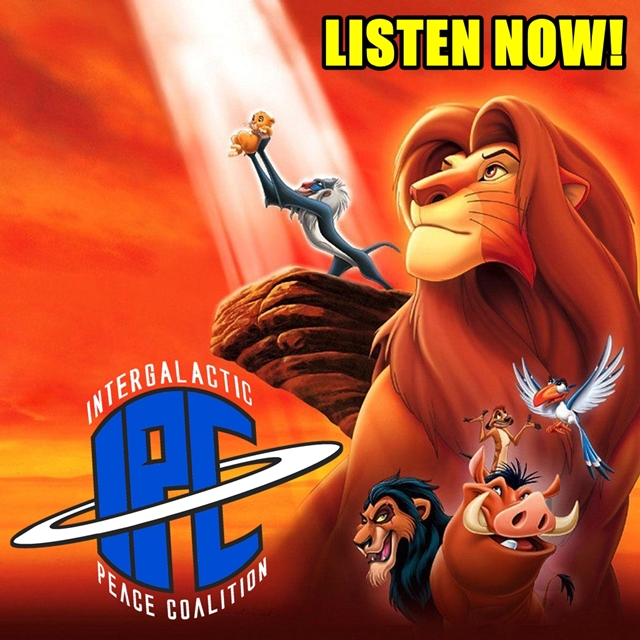 On this episode Zac, Ben and Jake revisit a childhood favorite in preparation for its recent live-action retelling. They discuss 1994's The Lion King, breaking down their favorite memories, moments, songs, lines and characters from this Disney animated masterpiece. From Simba's coming-of-age story to Timon and Pumbaa's hilarious antics, they cover it all, and attempt to discern if this film is truly "perfect". The guys also touch on some of the most recent news, including the new amazing/horrifying trailer for Cats. Listen for all that and much more!

IPC On Demand - Podbean | iTunes | Google Play | CastBox
Listen Live Every Friday Night At 10:00pm ET On Channel 1138!
Support The Show - Become a Patron, Get Cool Exclusives | Buy IPC Swag!

Follow Us: