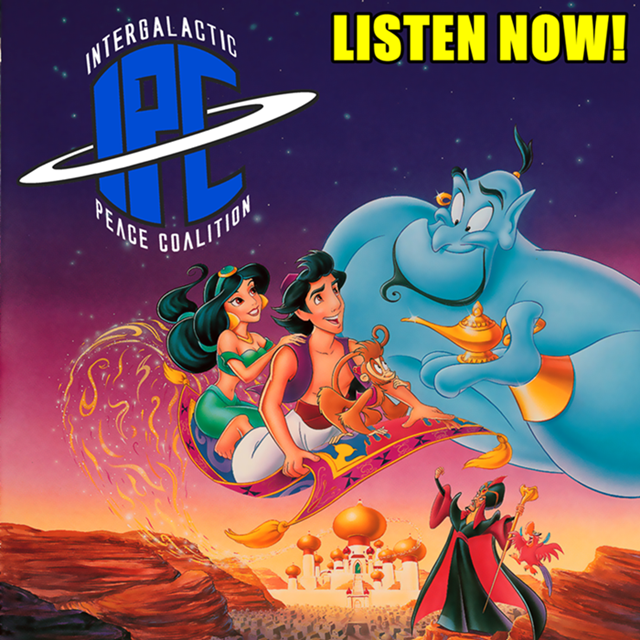 On this magical episode Ben and Zac take a look back at Disney's animated classic Aladdin as they prepare to review a brand new version of the film. Having seen both films, Ben starts off with a short, spoiler-free review of the new 2019 Aladdin film, discussing how it stacks up to the original 1992 version. Afterwards they both dive into discussing the older film, breaking down their favorite elements and sharing their childhood memories of the much beloved story. They take some time to discuss the characters, and spend quite a few minutes gushing about the brilliance of the late Robin Williams as the Genie. Furthermore, they talk about their favorite moments, jokes and songs, along with touching on some fascinating behind the scenes tidbits. Listen for all that and much more!
IPC On Demand - Podbean | iTunes | Google Play | CastBox
Listen Live Every Friday Night At 10:00pm ET On Channel 1138!
Support The Show - Become a Patron, Get Cool Exclusives | Buy IPC Swag!

Follow Us: